LED Mosquito Repellent Lamp
Regular price
$69.99
Sale price
$149.99
Mosquitos are attracted to ultraviolet rays and carbon dioxide as it indicates to them the presence of mammals that they can feed on. 
Using this LED Mosquito Repellent Lamp understanding of mosquitoes, this LED Mosquito Trap does the job trapping and killing mosquitos indoors and outdoors!
Note: This product is not available in stores.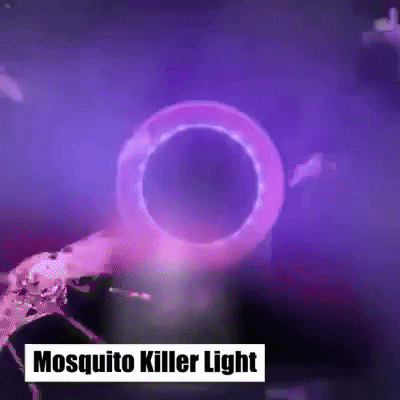 How It Works
This Mosquito trap can decoy and capture mosquitoes both in bright indoors and in the dark outdoors by a tripartite system: Heat and Ultraviolet Ray produced from the mosquito bulbs installed inside, and Carbon Dioxide produced when mosquito bulbs are radiated onto TiO2 coat.
Ultra Safe Guarantee:

 

It has no radiation, no noise, non-toxic and chemical-free. Safe for human health and the environment. Suitable for pregnant women and babies.
Effective Mosquito Control:

 

Six UV lightbulbs emit 368nm wavelength. This wavelength has a fatal attraction of insects mosquito. Flies and insects are attracted to the light source, and then they will be trapped into the mosquito tray under strong cyclone. Powerful cyclone will make the mosquito dehydrated and died.
Anywhere and Anytime:

 

Powered by USB so you can connect this with an adapter, power bank, computer or any device with a USB port. It is very portable and perfect for indoor and outdoor. It can Kill Insect or use for lighting.
Easy to Clean:

 

The removable plastic tray at the bottom of the unit collects dead insect, simply remove the tray for cleaning and disposal of bugs. Make maintenance fast and simple.
Good Service:

 

UP to 600 square feet coverage. Instantaneous operation, continuous and uninterrupted service. Enjoy an insect free environment and say Goodbye to painful bites!
FREE SHIPPING
Yes! we provide free shipping worldwide, without a penny involved!
For additional details on shipping, please visit our FAQs tab
---
Share this Product
---